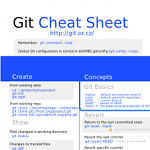 This is a selection of cheat sheets that can be very useful for web designers, developers and content producers. They can help you to remember specific tags, pieces of code, colour values and fonts. Some describe complex quality-control or planning procedures.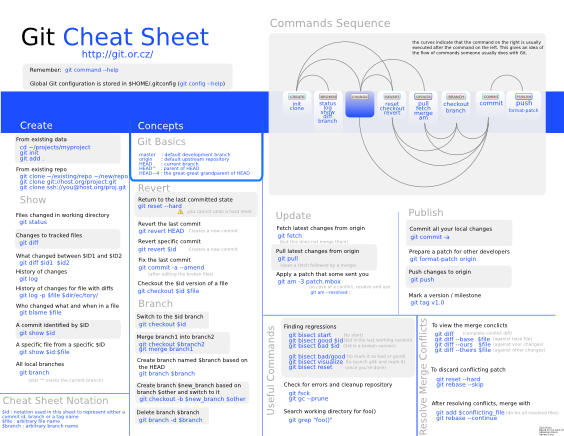 Html
CSS
Color
Fonts
Javascript and jQuery
WordPress
Wordpress is one of the most popular content management systems at the moment, and it's used in this website.
Version Control Systems
Htaccess, Apache and http
Graphics
SEO
Usability
Social Networks
API's
MySQL
PHP
Important note: If you know other cheat sheets or checklists that are interesting for web designers, please edit this page and contribute with your suggestions. To ensure the quality of the links, all contributions are moderated.
2nd important note – The site overapi.com has an extensive list of cheat sheets with links to articles explaining each feature in detail.