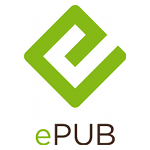 E-books have some advantages over traditional books. They can be cheaper, or even free as there's no paper or printing costs, and they can be easily distributed worldwide through the Internet. Now it's possible to use smart phones, PDA's and portable music players to read e-books, without buying an e-book device.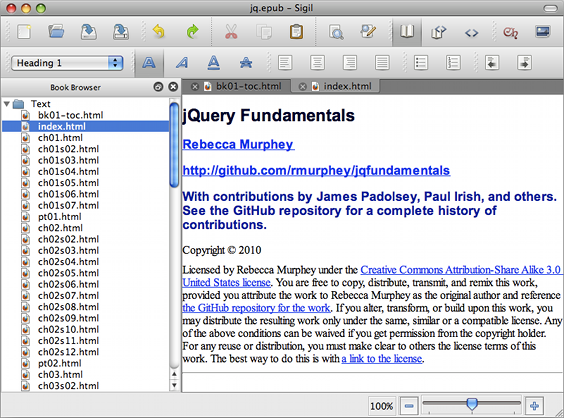 If you are a digital activist, you can create and distribute your own books without a publisher without depending from publishers and book stores.
File formats: pdf or Epub?
PDF is a well known and well supported format, but .epub has other advantages. EPUB was created to display reflowable content, meaning that the text display can be optimized for the particular display device used by the reader. With the epub format, the same e-book will adapt it's layout to be easily read from a mobile phone, e-book reader, notebook, laptop, or a desktop with a big screen. In devices with smaller screen sizes the book will have a higher number of pages. With PDF's the user can only zoom and pan, but the pagination is always the same. Pdf is the best format to be viewed on large screens and epub is more adaptable to small screen sizes.
Important note: This page is only about e-books in the .epub format. Epub is a completely open and free standard, created by the International Digital Publishing Forum, that is being adopted by major hardware manufacturers, like Apple.
The main purpose of this page is to provide information for digital activists on how to publish their books in this format. It's also a collaborative effort to present guidelines to anyone that is just starting to create his first e-book. It also assumes that the author wants to publish the book without charging readers, so it's out of scope of this page DRM and financial aspects of e-book publishing.
.epub software to read e-books
Windows
Adobe Digital Editions – An easy to use e-book reader
Calibre – Not just a reader, but also an e-book manager. Not very simple if you just want to read e-books, but effective to manage a small library.
Mac
Adobe Digital Editions – An easy to use e-book reader
Calibre – Not just a reader, but also an e-book manager. Not very simple if you just want to read e-books, but effective to manage a small library.
Linux
Calibre – Not just a reader, but also an e-book manager. Not very simple if you just want to read e-books, but effective to manage a small library.
Browser
Browser plugins work in all operating systems.
Web (All operating systems)
With web readers, the user can read the e-book online, and it's not necessary to install any application or plugin.
Bookworm – Upload and store your e-books on the web.
Other
There's also e-book readers for Android, Blackberry, Symbian and Windows Mobile phones and other devices.
iPhone and iPod Touch
How to find e-books online
Big online libraries with e-books in .epub format:
Creating e-books
There are 4 ways to create e-books in the epub format:
Export from a design/layout application or Word processor
Convert from other file formats to .epub, using a specific application
Create the e-book with a wysiwyg application
Create the e-book manually by editing the html, css and other xml files
If you want readers to have a good experience reading your e-book, then an automatic export is just the beginning of the porting process. Even the simplest text books need to be adapted manually and in some cases the book has to be redesigned for the small screen.
On the other hand, most software can create bugs when exporting or converting from one file format to the other. This bugs may not be visible in some apps, but can be catastrophic in others. Always test your e-books in different apps and different screen sizes.
1 – Export
The desktop publishing application Adobe InDesign can export to .epub.
2 – Convert
Calibre – Converts from other popular formats (i.e .odt (Open Office), html, pdf or rtf.) to .epub.
eCub – Creates .epub books from xhtml files.
3 – Create with wysiwyg application
Sigil – Wysiwyg e-book editor. This application looks like a Word Processor, but it also allows manual editing of the html files. Easy to use and powerful at the same time.
4 – Create editing the code
Advanced editing of .epub
Epub files are just zip files with an .epub extension. Inside this files there's xhtml, images, CSS and fonts. If you know how to edit this files you can enhance or just modify files created by wysiwyg editors or converters.
.epub Validators
After editing, don't forget to validate your code.
.epub content types
E-pub books can contain text, images, a formatted layout and and embed fonts.
Text, structured using xhtml with some small differences from browser html
Images: jpeg, png, gif and svg+xml (svg may not be supported by all readers)
Formatted layouts with CSS (CSS1)
Fonts (OpenType)
How to distribute your e-book
If you are spending hours formatting your e-book then you should have a plan to distribute it. If your book is relevant to a significant audience, it shouldn't be too hard to distribute it on the web. For example you can distribute your e-book in:
Websites that address the theme of your e-book or target your audience
Online libraries that allow authors to publish their own books, like Feedbooks or Smashwords.
Websites specific for mobile phones
Websites about books and e-books, webzines
Product reviews websites
Hints n' tips on e-book distribution
Make it available also as a printable A4 Pdf. Many people prefer to read books printed on paper.
Put a link to a page explaining how to read .epub books very close to the download link.
Make sure you can count downloads easily. You will need side statistics that count requests to the .epub and .pdf files.
If your e-book is a technical book and you plan to update it, ask readers their e-mail address, so you can warn them about new versions.
Ask for feedback to your readers. For example you can ask them what content they would like to see in a new edition.
References